Have A Funny Or Interesting Story
About An Interior Decorating Or Home Improvement Project?
Want to Share Details and/or Photos
to Help and Inspire Others?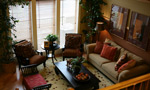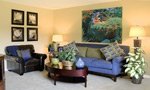 It's clear that Home-Decorating-Made-Easy.com is all about providing you with original and fresh ideas for creating your dream home.
Marney Makridakas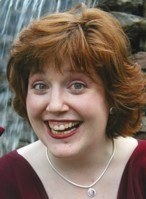 However, now, we'd like to turn the tables on you. :-)
We'd love to hear about your decorating projects and experiences...especially if you've applied a technique from this Web site or from our decorating ebooks.
A photo of your project is not required, but if you have one, all the better!
To contribute, fill in the form below with your story/information/tip. Please include your name and city. Your e-mail address is optional.
Share Your Great Story (Or Nightmare) About A Home Decorating Or Improvement Project
We'd love to get the juicy details, any lessons learned, and even photos, if you have some.
Interior Decorating & Home Improvement Stories
Click on the links below to see Stories from other contributors. Feel free to add a helpful comment after reading their story.

My daughter's new bedroom Not rated yet
Anne is having a Christmas eve wedding and since she's such a special girl, my husband and I wanted to give her the perfect gift. Her fiancée, Thomas, …
Comic Book Piet Mondrian Not rated yet
My boyfriend just completed the below project, and though it still needs some touching up, I'm very pleased with overall how it turned out (I didn't know …
Developing your own interior design ideas Not rated yet
I am not, an interior designer. Well at least in terms of my profession. I work in a city in a completely unrelated corporate business. I do, however, …
Window Valance and Swag
This do-it-yourself project was submitted by Maryellen McCracken of Avacado Heights, U.S.A
A Funky Fun Way to Paint Your Walls
Try multiple paint shades to turn a wall into a focal point and a wonderful conversation piece. Submitted by JoAnn of Bridgeton, U.S.A.
Flashback To The 70's - It Doesn't Get Any Better Than This!
This bedroom make over done in 70's retro decor is truly inspirational. Submitted by Robin Seyglinski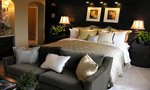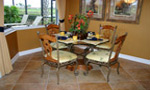 Return to home page for more great home interior decorating ideas