About Us
Home Decorating Made Easy was founded in 2002 by Michael J. Holland, president of ImagineQuest Information Products Inc. This Web site focuses on providing unique ideas that can transform homes and apartments into well decorated spaces in less time.
As a leader in our field, we also develop interior decorating solutions for homes and decorating budgets of ALL sizes. Our products are researched and designed to take home decorators beyond the ordinary. So, feel free to browse and don't forget to tell your friends about us.
ImagineQuest Information Products Inc.
4613 N. University Drive #186
Coral Springs, FL
33067

Phone: 954-345-9972


Meet Me and My Good Friend Marney Makridakis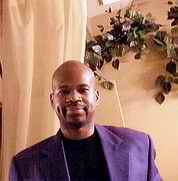 Hi, that's me, Michael Holland, the founder of Home Decorating Made Easy, and co-author/editor of The Awaken Your Interior Designer! Collection.
I live in South Florida and enjoy the sun, water and fun of the area.
I created Home Decorating Made Easy and The Awaken Your Interior Designer! Collection because I felt that there was a strong need for a decorating reference that was not only comprehensive, but actually had your questions and thoughts in mind.
I think we've done a pretty good job. But if there is any way we can enhance your visit, just shoot us an email. We're always looking to improve.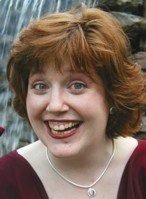 This is my good friend and co-author of The Awaken Your Interior Designer! Collection, Marney Makridakis. If you read the books, you'll notice that she really did most of the heavy lifting. Thanks Marney! :-)
Marney can do it all!
In addition to being a decorating expert, she is a writer, educator, artist, and crafts designer. I probably left something out, because she is just that talented.
Marney lives in upstate New York with her husband, Tony.
Even though we live almost 2,000 miles apart, it's amazing how much we can still get done. Have a look around and see if you agree.
Don't forget to bookmark us and please tell your friends.

All rights reserved.
ImagineQuest Information Products, Inc.