Old World Decor - Experience The Dark Beauty
___________________________________________
___________________________________________
Old world decor is a very elaborate way to decorate the rooms of your home interior. The reason is because this style is based on the fashions and items that were popular during the medieval and renaissance period.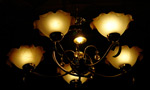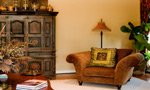 That being the case, many of the accessories and furniture pieces linked with old world décor are dark and rich.
You will find that using old world decor for the look of the rooms in your home can be quite costly, however, even if you are on a budget, there are ways that you can create an old world look, as long as you know where to shop, are creative and look for deals.
Characteristics Of Old World Decor
To give you an idea of how you can transform the look of your rooms with old world décor, the following is how you can use this theme to style your bedroom:
Large Furniture - The furniture that is linked with old world decor is heavy and large, therefore you will want to ensure that you have a big enough space to work with.
Beds are usually of a gothic fashion and are complete with the four posters, footboard and headboard. Draperies and bead skirts along with the bedcover are usually made of heavy materials such as brocade.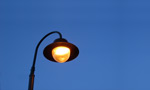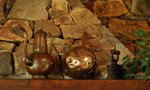 Other furniture pieces of old world decor in the bedroom include nightstands, chest of drawers, a bench or chest at the foot of the bed, settee, dresser, and a throne-like chair.
These pieces of furniture are usually made of rich dark wood, and can be made to look plain, or could also consist of carvings.
Walls - The walls of a bedroom decorated in old world decor will often be covered with stone colored or rustic wallpaper, in tones of grays, browns, or reddish-browns.
If you are not interested in using wallpaper, you can always try using a style of faux painting such as sponging, rag rolling or bagging to add an interesting stony effect.
Flooring - Old world decor floors are usually wood, but if you can not afford wood you could always use wall-to-wall brown carpet to create a wood-like affect. Regardless of the flooring of the bedroom, an area rug made of faux fur creates an authentic touch to the room.
When choosing the rug, try to pick one that is in neutral tones to ensure that it doesn't clash with the other colors in the room.
Windows - The window in the bedroom should be dressed with heavy drapery and curtains. The best material for the drapes is brocade or velvet. Sheer neutral curtains will also add to the affect, as will braided cords to tie back the draperies.
Decorations - When it comes to old world decor decorations, the best items for the wall include oil paintings of battle scenes, maidens or dark gothic art such as fallen angels, as well as tapestries. The frames of the paintings should be of dark wood or painted gold.
As for other decorations, popular items include pewter statues of gargoyles, dragons, wizards, fairies, etc. Heavy brass candle holders or candelabras are another excellent choice, as are lamps that have a stone base.
There are other exciting ways that you can use old world décor to dress up the interior in your home. Explore all of your options and create the perfect room for you to enjoy and relax in.
More Home Decorating Ideas - Recommended Reading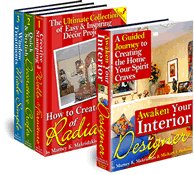 (1) The Awaken Your Interior Designer! CollectionBrought to you by Home Decorating Made Easy, this first of its kind collection of interactive guidebooks is guaranteed to help you decorate any room in your home faster and easier than ever before. You'll find lots of interior decorating ideas to create unique spaces that fit your family's lifestyle without spending lots of money.

I hope these old world decor ideas have been helpful. Click here to go back to the home page for more great home decorating ideas!