Island Bedroom Furniture Adds Refinement and Elegance To Your Room
______________________________________________
_______________________________________________
When selecting island bedroom furniture, what you need to look for are particular furnishings that are made of specific types of woods.
You will discover that there are a number of different woods that you can choose from.
But keep in mind that some of the woods are taken from the rainforest , so if you feel uncomfortable purchasing these woods, take the time to find out about the origins of the wood of the island bedroom furniture you select.
For the most part, the vast majority of island bedroom furniture is refined and elegant looking, and is made of quality wood, that lasts for many years.
Its looks and durability are two of its most excellent features, because that means regardless of how you change the décor of your room, the furniture should be able to last a long time and go with just about any decorations.
In addition, island bedroom furniture is suited for both male and female taste, so it is one of the more popular styles of furniture available on the market today.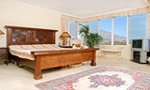 Island Bedroom Furniture - Types Of Wood
Some of the island bedroom furniture wood you maybe interested in selecting include, but are not limited to:
* Albizzia - This wood type is found in tropical Africa, and its coloring can be light brown, dark brown, brown-red, golden yellow, and sometimes even tinged with greens, purples and reds. The texture of Albizzia looks silky, however, to the touch the wood is usually course, but it can also be quite fine.
* Berlinia - Berlinia is found in the Congo and West Africa. Its wood coloring consists of regular brown, pinky-brown, brown-red and often has streaks of deep purple and brown. The texture of this particular island bedroom furniture wood is course to the touch.
* Canelo - Canelo is located in South and Central America, and its coloring ranges from yellow-brown, olive, light brown with olive and sometimes it can even be black-brown. The wood appears satiny, but its texture is course to the touch.
* Difou - this island bedroom furniture wood is found in Gabon, Senegal and Cameroon. The coloring of Difou is usually yellow, which darkens after exposure, turning a golden brown. The texture of Difou is course.
* Haldu - the wood known as Haldu is from Burma, Ceylon, India and Thailand. Its colors range from red-browns to yellow-browns, and the texture of Haldu is very even and fine.
* Kasai - Found in the Western Pacific Island, Indonesia, Philippines, Indochina and Malaysia, Kasai is a dark to light brown-red wood, which also has a mix of red-purple coloring. It feels course to the touch, and has a low luster.
Other types of island bedroom furniture wood you can find include:
* Manni
* Longui
* Moabi
* Nogal
* Ovoga
* Podo
* Resak
* Sorro
* Vitex
And of course, the best place to get inspiration and ideas is right from the source. Check out this video of a luxury tropical villa in St. Martin, in the Caribbean. The bedrooms are shown at the 1:40 minute mark.
For more information and ideas about decorating your bedroom, check out the following resources. And if you know someone who could benefit from these tips, please click on the Facebook and Twitter buttons below to share.
More Home Decorating Ideas - Recommended Reading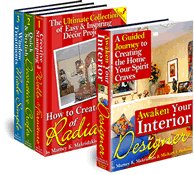 (1) The Awaken Your Interior Designer! CollectionBrought to you by Home Decorating Made Easy, this first of its kind collection of interactive guidebooks is guaranteed to help you decorate any room in your home faster and easier than ever before. You'll find lots of interior decorating ideas to create unique spaces that fit your family's lifestyle without spending lots of money.

I hope these island bedroom furniture ideas have been helpful. Click here to go back to the home page for more great home decorating ideas!