Decorating Fabric - Great Ideas for Dressing Up Your Room
_____________________________________________
______________________________________________
There are many different types of decorating fabric you can use to change the look of the furniture in your room.
Depending on the fabric you are interested in, you will discover that you can purchase specific items that are already fashioned in the fabric, such as pillows, comforters, and quilts, or you can purchase the decorator fabric separately from a fabric store, so you can make your own items.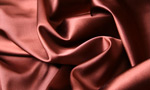 Decorating fabric comes in a variety of materials, patterns, designs, and colors. The type of fabric you select will depend entirely on your room theme, as well as what you enjoy and what you can afford. Some of the materials you can use include:
* Silk
* Cotton
* Cotton Canvas
* Denim
* Velvet
* Twill
* Brocade
* Linen
* Wool
* Cashmere
* Acrylic
* Polyester
If you are looking for ideas of how you can use decorating fabric to dress up the look of your room, first watch this helpful video and then consider your choices based on the examples that follow.
Decorating fabric suggestions for...
Windows
- When it comes to the windows, you will find that there is more than one decorating fabric option you can turn to. For instance, if you have designed your room to a have a traditional, romantic, or Victorian style, you will find that adding draperies and curtains made of velvet or brocade provide the perfect look to the room.
On the other hand, if your room has a far simpler theme such as country, cottage, or Mediterranean, a simple lace or linen curtain will be the perfect decorating fabric touch.
Upholstery - When it comes to the upholstery of your couches, chairs and other furniture pieces, you may want to consider reupholstering these items in different patterns or materials to go with your room theme.
For instance, if you are interested in a modern or traditional style, you could purchase decorating fabric that is striped, or have floral patterns.
Slipcovers - If you can not afford to purchase new furniture or reupholstering, you can always create your own slipcovers. Slipcovers can be made from just about any decorating fabric that you can find in your home, or at a fabric store.
For instance, if you are interested in creating a room that is designed for a shabby-chic, or cottage look, slip covers made from faded sheets or light-weight blankets with large flowers, stripes or swirl patterns are a perfect choice for such a room.
Pillows - Making your own pillow covers is an excellent way to use decorating fabric to dress up a couch, chair or bed. Due to the fact that pillows vary in size, you should be able to afford making a nice sized pillow from some of the more soft and charming materials available.
Quilts - Quilts are another fun project if you would like to use decorator fabric to give a little more personality to a room. Quilts can be used as blankets, bed covers, or even as a wall decoration.
Trims and Frills - Decorating fabric is also used to dress up some of the fabrics you may already have, by adding lace trims, ribbons and beading to provide a new look.
However you may use decorating fabric to dress up your rooms, remember that just about any style or design can be created and used by you. Don't be afraid to explore all available options, and make sure that the material you choose is made of quality and can be washed.
I hope these decorating fabric ideas have been helpful. Click here to go back to the home page for more great home decorating ideas! And to share this information about decorating fabric, use the Facebook and Twitter buttons below.