Primitive Decor - Enjoy the Rustic Splendor!
_______________________________________
________________________________________
Primitive decor is one of the more popular interior decorating themes today, and the reason is because not only is it very comfortable and inviting, but it can also be done on just about any budget.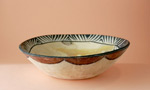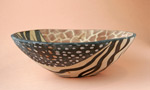 You will find that many exciting ideas await you when it comes to decorating your rooms in a primitive style.
The term primitive indicates a style that is not entirely finished or refined. For the most part primitive decor is linked closely to cottage and rustic themes.
This means that when it comes to selecting furniture and the decorations you would enjoy, you won't have to spend much money, as most of the items can be found at thrift or discount stores, and can even be made by you.
Since there are so many different styles when using primitive decor as your room theme, the following are a few ideas that you can think about when you are on the hunt for the perfect items:
Elements Of Primitive Decor
Wall Coloring - Colors that are associated with primitive decor include warm rustic shades such as brown, reddish-brown, golden yellows, brass, bronze, and terracotta. You will also find that you can use colder colors such as deep grays, browns and slate blues to provide a more stone-like feel.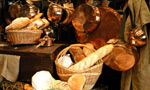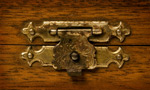 When adding these colors to your walls, a neat idea is to do faux painting.
Choose the color that you like best and then use a sponge to create a stony look, or use a rolled up rag, and roll it over the freshly painted wall to create your own design.
Worn Floors - The floors of a room that is being designed in primitive decor should look worn. Wood floors would be the perfect choice, as you can paint and give them the authentic primitive look; however, tiles that look stony also provide an interesting effect if you are interested in making your primitive decor have a more stone-age feel.
Unfinished Furniture - The furniture that you would use to create the primitive decor style would be wood pieces that look worn, chipped, scratched or gouged in different places.
If you are using a sofa, a good idea is to create a slip cover that looks worn to provide the same "lived-in" feeling.
Garden Tools - Old fashioned garden tools such as rakes, hoes, and wheelbarrows, are an interesting way to bring the authentic feeling of the primitive world into your room.
Pictures and Wall Art - Since primitive decor is simple, you can put up pictures of your family, animals or of botanicals to keep with the theme. Place these pictures in unfinished wooden or tarnished frames.
Chipped Pottery - unpainted, chipped pottery is another excellent primitive decoration to add to the room.
Quilts - Make your very own patchwork quilt out of old and well-loved fabrics and use it as a wall hanging or an extra throw blanket in the room.
Animal Accessories - For some people, primitive decor is also about using different animal items for decoration. For instance, antlers from deer or moose are often hung on the wall to add to the look.
Another popular item includes using animal skin area rugs. Of course you don't need to actually purchase a real fur rug; there are plenty of faux fur and other faux animal accessories on the market to suit your taste.
As you can see, there are many fun and fascinating ways you can use primitive decor to achieve the look you want - The more creative you are with your design, the more you will enjoy your room once it is complete.
Click here to go back to the home page for more great home decorating ideas! Do you know someone who loves primitive decor? If so, click on the social buttons below and share this page.