Primitive Home Decor - Transform Your Room Into A Cozy Sanctuary
_______________________________________
_______________________________________
When it comes to primitive home decor you can be exceptionally creative when you design your room interiors.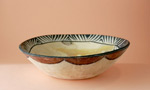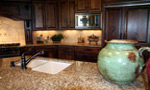 There are many fantastic items available on the market that will create the perfect touch to your primitive themed room.
In fact, as a special bonus, most of these items are inexpensive, which means regardless of your budget you will find all of the furniture, accessories and decorations you will need in order to transform your rooms into the look that you want.
For the most part, primitive home decor is based on the similar interior decorating themes of cottage and rustic. The idea behind all of these room styles is to give the room a simple, yet inviting and warm "lived-in" feeling.
Primitive Home Decor Ideas
To better understand how you can achieve the primitive home decor for your room, the following is an example of how you could decorate your living room:
* Unrefined Furniture - When selecting furniture for primitive home decor, you will want to use those pieces such as benches, coffee tables, and end tables that are made of unfinished wood.
Plain wood furniture that has gouges, scratches, chips, and is worn in places, is an excellent way to keep the room looking authentic.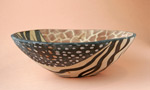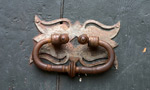 * Stony and Rusty looking Walls - Primitive home decor coloring for your walls are usually in warm rustic shades of light to dark brown, golden yellows, bronze, reddish-brown and terracotta.
To add an interesting paint affect to your walls, you can do some faux painting by sponging or using rag rolling to create a stony or rippled look on the walls.
* Flooring - Floors of the primitive home decor living room can be wood, tiles or wall to wall carpeting. If you have wood you can paint it to create a worn look, tiles can be made to look like rocks or stones, and if you have carpet stick to the brown tones. In addition, you can add a faux fur area rug to the floor to give the room a taste of nature.
* Upholstery Patterns - As for the upholstery that you will use for your sofa and chairs in the living room, popular primitive home decor ideas are to create slip covers that are made from faded sheets or light blankets, with patterns of floral or nature designs. You can also choose to tea-stain the sheets to give them a more rustic feel.
* Wall Art - Interesting wall art that you can use to add to the primitive home decor in your living room includes paintings of country scenery, botanicals or animals, as well as family pictures that are done in detail.
You can put all of your pictures and paintings in tarnished or unfinished wood frames. Wood carvings, a quilt and animal antlers are also good wall art ideas.
* Windows - The windows do not require much attention. If privacy is an issue, use a plain beige roll shade to cover the window, and then add plain tweed, or wool curtains to add the authentic primitive touch.
* Various Accessories - Primitive home decor accessories that you may wish to add to your living room could be plants that you can place in an old fashioned wheelbarrow, or in chipped unpainted pottery vases.
You may also want to add old fashioned farm tools, as well as an oil lamp for authenticity. To get an idea of the types of items you can use in your primitive decorating, watch this video. Also be aware that there are shops that carry inexpensive reproductions of primitive art and decor.
Primitive Home Decor Items - Video
Be creative when it comes to your primitive home decor, and create a room that is friendly, inviting and fun for the whole family to enjoy.
More Home Decorating Ideas - Recommended Reading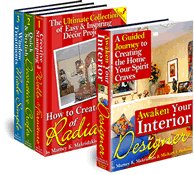 (1) The Awaken Your Interior Designer! Collection - Brought to you by Home Decorating Made Easy, this first of its kind collection of interactive guidebooks is guaranteed to help you decorate any room in your home faster and easier than ever before. You'll find lots of interior decorating ideas to create unique spaces that fit your family's lifestyle without spending lots of money.

Click here to go back to the home page for more great home decorating ideas! Use the social buttons below to share these primitive home decor ideas.