Country Home Decorating - Cozy and Comforting
_____________________________________________
______________________________________________
Country home decorating is for anyone who enjoys the warm rustic feeling of nature and simplicity. Currently the country home interior decor is one of the most popular styles today.
The reason is due to the fact that country homes give an inviting and friendly feeling to those who live in it, as well as to those who visit.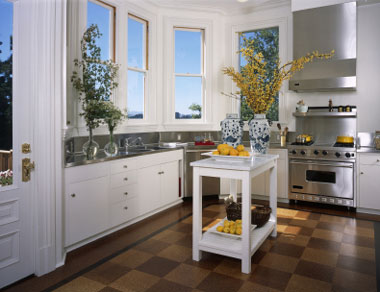 If you are interested in country decorating you will need to decide if you would like to design your entire home in this theme, or if you would like to focus your attention on one or a few rooms. You will also need to take your budget into account, as well as the size of the spaces you will be decorating.
Elements Of Country Home Decorating
The following are some country home decorating ideas for you to think about:
Country Colors - When considering different colors for your walls in country home decorating the best shades are fresh, clean and warm.
You may be interested in painting your walls light to medium shades of white, yellow, brown, green, or pink. You can also add wallpaper boarders or stencils of fruit, vegetables, flowers, plants, pinecones and so on, to add a little more of the country character to the room. Just be careful that you don't clash patterns.
Country Furniture - Popular country home decorating furniture pieces include light wood and wicker furniture. Popular upholstery covers for couches and chairs are checkered or floral patterns. You can also create slip covers for your sofa, as this also provides a nice country home decorating authentic style.
Country Floors - The best looking floors are those made of natural wood, tile or flagstone. If you can not afford to have these installed, you can always choose a nice light shade of wall-to-wall carpeting or laminate to keep with the color and style of the room.
Another interesting idea you may want to consider when county home decorating your floors is to add stencils to the floor and create a nifty pattern. In addition to the flooring, area rugs that are braided, quilted or are hooked, provide an authentic appeal that also makes the room feel extra cozy.
Country Accessories - When picking out the country home decorating accessories you like, keep in mind to choose items that you and your family enjoy. Family photos decorated in wooden and different shaped frames of various sizes always add a nice touch.
Paintings of rustic scenes are also pleasant, as well as simple mirrors or a coo-coo clock. Other country home decorating includes scented candles, plants and fresh or fake flowers. In addition, don't forget to dress up your windows by adding shutters, or simple lace curtains.
Country home decorating can be a lot of fun, as long as you remain open minded and creative about the designs you choose. Just make sure that you don't put too many patterns or awkward colors together, the last thing you want to do is make your country home decorating look to loud.
With this in mind, you should also be careful that you don't use too many decorations, and maintain a decent amount of space in the room you decorate. After all, you want to make the room cozy, warm and friendly for everyone to enjoy.


I hope these country home decorating ideas have been helpful. Click here to go back to the home page for more great home decorating ideas!