Tropical Bedroom Furniture - Choosing the Right Woods
__________________________________________
___________________________________________
Tropical bedroom furniture is a popular interior decorating choice. The reason is because these furnishings are designed to have a specific look that suits both males and females.
Another great aspect about this furniture is the fact that it is made with quality and durability, which means it will last a long time.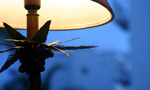 Tropical bedroom furniture is a fantastic addition to any bedroom. Due to its exquisite look, these wood furnishings will go with just about any interior decorating theme; therefore you can continue to change the look of your bedroom without ever have to change your actual furniture.
Tropical Bedroom Furniture - Wood Types
The following are only a select few names of the different type of tropical wood you can find on the market if you are interested in tropical bedroom furniture:
* Adoung - This particular type of wood for tropical bedroom furniture is found in the north region of Gabon. This style of wood comes in shades of pinkish-brown, which are known to darken a bit after years of exposure. It is very even and smooth to the touch.
* Alerce - This tropical wood is located in Chilie and Chubut, Argetina. The color of the wood is usually a red-brown, and its texture is extremely fine and even.
* Balsa - This tropical bedroom furniture wood can be found in the south of Mexico, the West Indies, Central America, Venezuela, Brazil, Peru, Bolivia, Colombia and Ecuador.
The color of the Balsa wood is very light, resembling the color of oats with tones of pinks and yellows. To the touch, this particular wood is usually coarse and velvety.
* Copaiba - Copaiba is found in Paraguay, Argentina and Panama. Its coloring is usually a brown-red, but it can also sometimes look streaked or take on a coppery look. To the touch it has a very silky, smooth texture.
* Erimado - This particular tropical bedroom furniture wood is found in Guinea, Uganda, Angola and Africa. The color of the wood is very light, often a yellowish-white, which usually becomes darker after being exposed. The texture has no shine, and it is coarse.
* Totara - This particular brand of wood comes from Borneo, New Zealand, Indo-Mayan, New Guinea and some of the Fiji Islands. The color of Totara wood is brownish-pink, and sometimes takes on orangey-brown hues. The texture of the wood is very even and fine, and usually dulls over the years.
Other tropical bedroom furniture wood includes:
* Danta
* Essia
* Fustic
* Guarea
* Haiari
* Jarana
* Mafu
* Narra
* Odoko
* Paldao
* Tonka

Tropical Bedroom Furniture - Be Wary Of Rainforest Woods
Although, tropical bedroom furniture is beautiful, you should be advised that many of the woods on the market are reportedly taken from trees of rainforests. That being the case, if you have any issues concerning the rainforest, you may wish to select different wood furniture.
You also have the option of conducting research to find out which tropical woods are from the rainforest and which are not.
Nevertheless, there are many ways you can use tropical bedroom furniture to add an elegant and refined look to your room. Find out what's available on the market today, and choose the best furniture that suits your taste and décor.


Click here to go back to the home page for more great home decorating ideas! And click on the Facebook and Twitter buttons below to share this information about tropical bedroom furniture.



---