Living Room Paint Colors
by HDME Staff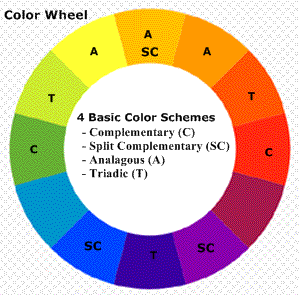 Color wheel
Living room paint colors are very important for a variety of reasons. They help to define the living space by making it feel more open or smaller, warmer or cooler, and softer or more solid. With all of these different features of color, many people have a difficult time choosing a color palette for their living room.

Below are a few tips for choosing living room paint colors. But you shouldn't simply pick a color out of the blue (no pun intended, ha ha). The paint color should take multiple variables into account, such as the furniture. So in addition to the following ideas, I've included a video that will explain how all colors in the living room should be coordinated.


Living Room Paint Colors - Selection Tips
The first thing one should consider is the actual size of the living room space. If it is relatively small, one can make it feel more open by using lighter colors. These colors tend to reflect more of the ambient light and make a room brighter and more airy feeling.
On the other hand, some living rooms are larger and more foreboding. If one has this type of home, it would make sense to choose somewhat darker living room paint colors in order to tone it down a bit and make it feel more cozy and inviting.
The choice of living room paint colors can also emphasize the gender of the primary owner. Softer, pastel colors are more often associated with females and more pronounced colors represent masculinity. Even if one is attempting to lighten up a room, the color choice is not limited to pastels. There are many shades and tints of brown, yellow, blue, and other popular colors without delving into the pastel color range.
If one does not expect to live the rest of his/her life in a particular home, it is probably a good idea to consider what living room paint colors would most interest potential buyers. If this is the case, it is likely best to choose neutral colors. This is because potential buyers will be looking for something that they can easily make into their own space.
Neutral living room paint colors create more of a clean slate that people can cover with the colors of their choice. Very bright or unique color schemes may reveal more of the current owners' personalities, but they can actually subtract from the resale value of a home.
All of these features should be kept in mind when choosing living room paint colors. One can change the apparent size and feel of the room by choosing to paint it lighter or darker. Certain hues engender a warm feeling while others make a room feel cooler. Choice of color can have a direct impact on the resale value of a home.
Living Room Color Selection Options - (Video)