Basement Lighting Ideas That Are Suitable For Your Needs
_____________________________________________
______________________________________________
If you are stuck for basement lighting ideas don't worry. There are plenty of options available to you at a variety of prices.
Essentially, the type of lighting you use will depend entirely on the space you have to work with, and what you use your basement for.
In other words, if you spend plenty of time in your basement relaxing or entertaining, the lighting you need will be more important to you then if you just use your basement for storagepurposes.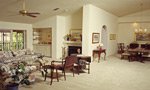 Basement Lighting Ideas
The following are basement lighting ideas for you to consider:
Recessed lighting – If you have a large basement, one of the best forms of general lighting you can use is incandescent recessed lighting.
These lights produce a radiant white light that will really brighten up the specific space in the basement where it is placed. Recessed lights are installed in the ceiling.
Track lighting – If you want to illuminate your basement in a radiant white light, incandescent track lights are the way to go.
These lights will give your basement a more finished appearance.
Fluorescent lighting – This type of lighting provides good overall illumination for storage areas, workshops and play areas. As an extra bonus, fluorescent lighting is energy efficient which is another aspect of basement lighting ideas you need to consider.
Surface mounted directional lights and spotlights – If you have a finished basement and want to be a little more decorative with your lighting, these basement lighting ideas are a much better choice than track or recessed lighting.
Spotlights and directional lights can be aimed at specific pieces of artwork, or areas of the room where most tasks are performed.
Closet lighting – if you have storage closets in your basement these areas should be well lit to help you easily locate items you have stored away.
The best closet light fixtures are fluorescent as they give off good illumination. These lights can be mounted above the header of the door.
Illuminated decorations – If you are interested in more creative basement lighting ideas you may want to consider accessories that light up such as lava lamps, neon lights, onyx lamps, string lights and Christmas lights, etc.
Not only will these objects provide light to the specific areas in which they reside, they will add to the overall décor of the room.
Other basement decorating lighting ideas you should consider are occupancy sensors. Not only do the sensors promote efficient energy use, they also make your life easier if you happen to be walking down the stairs with your arms full.
Instead of having to find the switch, these sensors will detect your presence and activate the lights. They will also turn off on their own when no more motion is detected.
___________________________________________
___________________________________________
You don't have to limit yourself to only a few basement lighting ideas. Use your creativity and try to pick the lights that will best suit the décor and your personal needs.
For instance, if the basement is the place where you enjoy making crafts, performing handy tasks, or reading, make sure there are plenty of task lighting options available to you.
If you'd like more tips and ideas for improving your basement, check out the following resources.
More Home Decorating Ideas - Recommended Reading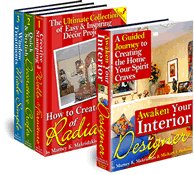 (1) The Awaken Your Interior Designer! Collection - Brought to you by Home Decorating Made Easy, this first of its kind collection of interactive guidebooks is guaranteed to help you decorate any room in your home faster and easier than ever before. You'll find lots of interior decorating ideas to create unique spaces that fit your family's lifestyle without spending lots of money.


And click here to return to the home decorating made easy home page. To share these basement lighting ideas with others, click on the Facebook and Twitter buttons below.