Room Decorating Ideas That You Can Experiment With And Enjoy!
There are a number of room decorating ideas that you can use when it comes to changing the interior of your home.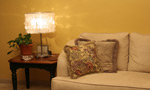 You will find that every decorating style is different, and while you will find some to be too elaborate or too plain, there is bound to be room interior decorating ideas that speak their own special magic to you.
When you begin your look for room decorating ideas, you need to take into account which room or rooms in your home you would like to redecorate, as well as how much you are willing to spend on the project.
Although it is possible for you to budget just about any decorating theme, you will find that many of the styles available can become quite expensive depending on how authentic you wish to make them.
To give you a better idea of how you can use a theme to express color and authenticity in home interior, the following are some examples of room decorating ideas that may interest you:
* Primitive - The room decorating ideas that you will want to focus on when considering this theme for one of your interiors are old or handmade items. A primitive styled room is one that is filled with furniture and accessories that look extremely antique, worn or stained.
For instance fashionable wooden tools such as hoes and rakes make the room look incredibly authentic. Other items that are a favorite in this style of room are rag dolls that were handmade. As far as the color scheme goes, dark and warm shades such as deep gray or a red brick are quite fitting.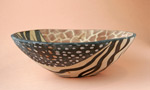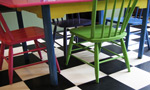 * Whimsical - Whimsical room decorating ideas are those that really inspire the imagination. When you think whimsical, you need to think about color and lots of it. This type of room is decorated from head to toe with different colors and patterns.
The types of colors to be chosen would depend entirely on individual taste, but bold, vibrant, and pastel are all excellent choices.
Just make sure if you are interested in the whimsical look that your room decorating ideas stick to the same hue of colors. For instance, if you decide to use vibrant colors, make sure every color you pick is vibrant.
* Traditional - the traditional room decorating ideas mix the look of modern with a classic elegance of the past. Like modern themed rooms, traditional rooms are also about maintaining a decent amount of space.
Traditional coloring combines the look of natural shades for the walls, such as beige, mushroom, and neutral, with the darker shades of burgundy, mauve, blues and greens on the upholstery, carpet, area rugs and so on.
The other room decorating ideas for the traditional theme, although few, consist of china and crystal objects, paintings with wooden frames and so on.
Other room decorating ideas for themes that you can look into include:
* Mediterranean
* Country
* French country
* English country
* Cottage
* Modern
* Traditional
* Art Deco
* Oriental
* Shabby Chic
* Spanish
* Victorian
* Old World
The more you focus your room decorating ideas, the easier it will be for you to make creative decisions, and begin thinking about the many ways you can use your room space to reflect all of the charming decorations that you enjoy and make you happy. And check out this article on
interior color schemes
for more ideas.
More Home Decorating Ideas - Recommended Reading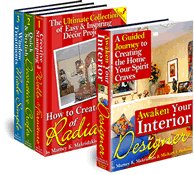 (1) The Awaken Your Interior Designer! CollectionBrought to you by Home Decorating Made Easy, this first of its kind collection of interactive guidebooks is guaranteed to help you decorate any room in your home faster and easier than ever before. You'll find lots of interior decorating ideas to create unique spaces that fit your family's lifestyle without spending lots of money.
I hope these room decorating ideas have been helpful. Click here to go back to the home page for more great home decoratingideas!