Contemporary Furniture - New Looks And New Style
______________________________________________
________________________________________________
No one can deny the unique elegance of contemporary furniture. Whether you are fan or not, there is always something fascinating in the strange designs and new appearances, something worth having.
Contemporary furniture plays with conventions, pushing the boundaries on what you thought you knew about design.
It's the new look for the new age, and it's all about style.
With its sleek lines and bold use of color, contemporary home furniture creates a statement of modern magnificence. Gone are the overstuffed couches and chairs; gone is the necessity of color slabbed on every wall; gone are the rooms packed with extras.
In the wake of typical furnishings is, instead, a sleeker, streamlined look. This is style for adults.
Contemporary home furniture does more than just create a bold room, however. It also serves as a space saver and creator. With many styles, the idea is to stuff every corner, creating a kind of crammed coziness. Contemporary home furniture does the opposite.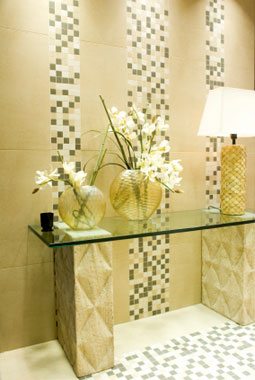 The chairs, chaises, tables and sofas are slim and sleek. This is all about making a big statement with a little piece. Rather than taking up all of your floor space with hefty arms and rounded corners, contemporary furniture goes for angled elegance, letting you have what you need without costing you the room.
And it doesn't end with chairs and tables; you can fill your entire house with contemporary furniture and accessories. Rugs splattered with geometric designs provide color; chrome candelabras can add zeal to any surface; and milk bottle lamps conjure the perfect amount of light and eccentricity.
Contemporary furniture lets you play with your home and make it unique. Your home can be more than a simple gathering of rooms; with contemporary furniture, it can be a showcase of design. Don't let that word fool you, however. This is not just about making a statement. There is the practical side to modern.
Contemporary home furniture is more engineered than created, becoming a blend of fashion and function. There's a stigma attached to the stylized designs: people think they can't be used in everyday life.
This is not true. Contemporary furniture serves the same purpose that other styles do--a chair is still meant to be sat in, just as a clock is meant to to tell the time. A contemporary look just banishes the conventional ideas and strives for something bolder. Style and function have never been so perfectly paired.
This furniture allows you the chance to create a home different that the usual idea. Now, you can match your uniqueness with your walls and floors, making them seem truer to the spirit of your ideal home.
Contemporary home furniture is perfect for those seeking to break away from the usual trappings and colors. Its imagination and function combined. And, yes, while there is more of an emphasis on the imaginative qualities, contemporary furniture will fit your needs and your needs.
Contemporary furniture is everything you could want in your home, if you're seeking to change. So, why not let your lifestyle become a life style?
Click here for more great ideas to help you with your home decorating! And use the social buttons below to share these tips about contemporary furniture.