Kids Bedroom Decor
by Scarlett
(Houston,Texas)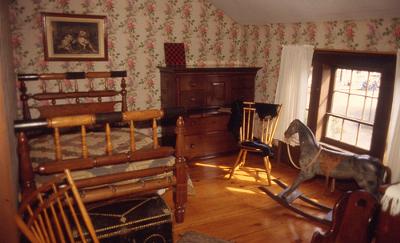 Decorating your child's bedroom may not be the easiest thing in the world but it is certainly a manageable task. You want to ensure that your son/daughter has the absolute best environment to sleep, grow, learn and play in during his/her childhood. It is therefore imperative for you to create a balanced bedroom for your child's every need.

Naturally, your child's bedroom should have the typical things all bedrooms have including a night table, night light or lamp, a chest of drawers and/or a dresser. These should all be adequately spaced to avoid the room being cluttered. In addition to these basic items, there are various things you can add. These include bookshelves, creative designs on the walls, kid's rugs, shaped rugs or rugs with cartoons, cartoon bed sheets and more. All these elements will add something to your child's bedroom that he/she will treasure.

Kids love their recreational activities; toys and electronics play a vital role in this. Giving your child a toy box or chest will help them to keep their room tidy after playing. They can just easily stow away their toys and games in their chest. Alternatively or additionally, you may want to reserve a shelf or two for electronics and games.

Experts recommend that parents sleep in their child's room at least once just to get a feel of what the environment is truly like. Make note of whatever you see just before the lights go out and when you wake in the morning. Make note of the smell, sounds and the overall feel of the room. This way you can easily rectify any problems disturbing your child's sleep whether it is closing the curtains to block out glaring street lights or increasing the temperature of the room to keep it cozier.

Kid's rugs add more to your child's bedroom than mere style. A kid's rug provides a place for your child to sit and read or play whenever they wish. They are quite comfortable and affordable too. You are not limited to just using one rug but at all times, ensure that the room does not feel cluttered. Also, be sure to ask your child (of suitable age) about the pattern or type of rug he/she would like. Not all kids like cartoon patterned rugs, clothing or sheet sets. Your child may have a favorite color that you can use to guide your choices. There are many different types of rugs to choose from including floral rugs, purple rugs, orange rugs, blue rugs and black rugs. Additionally, there are also girl's rugs and boys rugs that have the most delightful designs and themes.

It is important to remember that your kids' bedroom is not yours. As a result, be sure to include your child in all your decision making processes about their room. Decorating your child's bedroom can be a good tool used to demonstrate teamwork. Let them help you make drawings and create items to post on their wall. Let them choose the design they want. Work together with your child, be sure to highlight the use of each item in their room and show them how to keep their room clean. With these tips, your child will be sure to cherish their room and treat it accordingly.

Scarlett is the expert contributing author for a unique rug store and just adores decorating kids bedrooms, stop by for floral area rugs and blue area rugs.