Creative Stamping for Walls & Furniture

Example Rubber
Stamping Projects
Below are sample photos of rubber stamping projects from Creative Stamping for Walls & Furniture. The techniques are easy, but the results a spectacular. Imagine how your home would look and feel with one of these designs.
#1: Mediterranean Spicy Squares - This technique is a great way to add a rich, exotic touch to any room.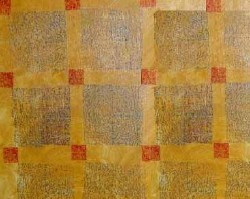 #2: Floating Layers of Roses - This pretty feminne design is perfect for bedrooms, bathrooms, kitchens, and informal dining areas.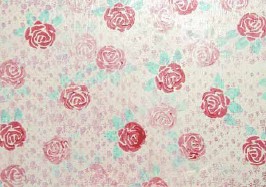 #3: Colorful Collaged Hallway - This wonderful design can be used to add a splash of color and character to any wall.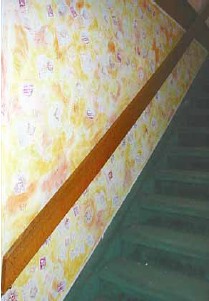 #4: Paste-Embossed Pretty Purses - This is a great wall stamping decorating project for a romantic bedroom or a child's room.