Quick & Stylish Decorative Crafts
Example Photos of
Easy Craft Ideas
Below are sample photos of easy craft ideas that you'll find inside the eBook, Quick & Stylish Decorative Crafts. Just follow the step-by-step photographed instructions and you too can turn outdated items into high-quality accessories in no time at all.
#1: Fine Art Dresser - For less than $20, you can transform a very plain unfinished wood dresser into a work of art! To achieve the fun, inspiring look, this dresser was painted and distressed, and an art poster was decoupaged on front of its drawers.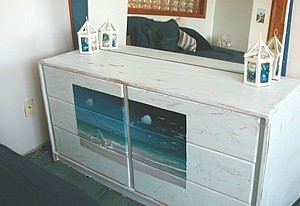 #2: Silk Lampshade with Gilded Lamp Base - This beauty went from trash to treasure for less than $15...and that included the cost of the lamp!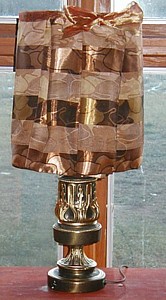 #3: Easy Embellished Throw Pillows- These fancy decorative throw pillows would cost you $30 or more each if you bought them new. I'll show you how to dress up thrift store pillows for under a few dollars each. And no sewing is required!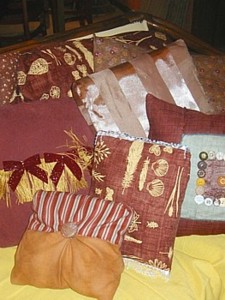 #4: Stone Mosaic TV Tray - TV trays are common and inexpensive. In this project, a TV tray was transformed into a unique piece of furniture for under $8. You could easily use it as an eye-catching side table or display table. In the book, we take the tray one step further and really give it an elegant look for pennies!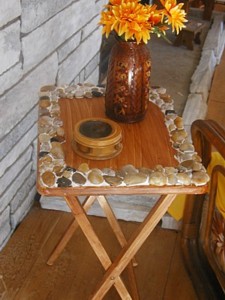 ---
Copyright © All rights reserved.
ImagineQuest Information Products, Inc.
4613 University Drive #186, Coral Springs, FL 33067
Phone 954-345-9972 begin_of_the_skype_highlighting              954-345-9972      end_of_the_skype_highlighting begin_of_the_skype_highlighting              954-345-9972      end_of_the_skype_highlighting Fax 954-346-5521
Contact Us