About Co-author Michael J. Holland
Before I introduce my co-author, Marney Makridakis, you may want to know who I am. I'm Michael J. Holland, the founder of Home Decorating Made Easy, and co-author/editor of The Awaken Your Interior Designer! Collection.
For the longest time, I've wanted to create a unique resource like this collection of inspiring guidebooks. I truly felt that there was a strong need for a decorating reference that was not only comprehensive, but actually had your questions and thoughts in mind.
In fact, that's how Marney and I met. She too had been thinking of writing a decorating book for "everyday" people.
So, we put our heads together, surveyed lots of people, and came up with this amazing all-in-one package. As you'll see from reading the books, Marney's passion for decorating and years of experience as an award winning craft designer, artist, educator, and writer were the main ingredients for the treasure trove of ideas that you'll find inside.
Speaking of Marney...I really should let her get a few words in ;-).
So, I'll close by saying that I wish you all the best and hope that you'll send us a photograph of the decorating dream that these books help to make come true!

Meet Marney K. Makridakis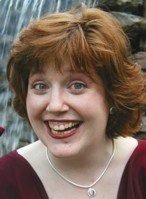 Hi,
I can't wait for you to start playing with the step-by-step processes in these books!
I had a great time working on them with Michael, and the fact that your home is about to undergo a fabulous transformation is truly thrilling to me.
I truly believe that changing your home can actually change your life, and I can't stop smiling when I think about the changes you're about to bring forth.
We thought about you the whole time that we were working on these books. We wanted to personalize your experience, so we added all kind of interactive quizzes and exercises.
We wanted to make this set your one-stop resource for decorating, so we covered absolutely everything you need to know, in the order in which you need to know it.
We also wanted you to be able to complete your decorating projects quickly and with confidence, so we filled the books with shortcuts, "cheat sheets", quick tips, and time-saving ideas.
I know that you will have a great time awakening the interior designer inside of you...and it's an honor to be part of the process!
From your biggest fan,
Marney